Do You Qualify for Medical Supplies?
Medical Equipment & Supplies
Regain Your Independence With Medical Supplies That Can Help Your Daily Life.
If you have health insurance coverage, your insurance company may cover a portion of the costs for the medical supply equipment that fits your needs depending on your medical condition and insurance benefits. If any of the following describes you, you may be able to qualify for a medical equipment supply.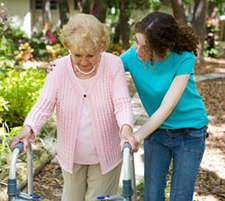 Medical Supplies Qualifications
You use a walker, cane, manual wheelchair, or have trouble performing your daily living activities.
You suffer from limited mobility to such an extent that you cannot use a walker, cane, or manual wheelchair.
You have medical conditions that cause weakness your upper extremities to the extent that you have difficulty propelling a manual wheelchair.
Your doctor feels it is necessary for you to use medical supply equipment or mobility aids and he/she will write a prescription for any medical supply equipments.
If you meet any of the above criteria, please
Request a Consultation for Medical Supplies
from CF Medical Supplies. After you submit your request, our sales specialist will call you or your loved one for a free phone consultation. We will help you find out if you qualify for any medical supplies at little or no cost to you. If you are a good candidate, we will handle all of the insurance paperwork so that you don't have to get involved.
Interested in learning more about Medical Supplies? Please give us a call at
210.617.5502
or
210.617.5596
today!
Medical Supplies for Texas
Our coverage area includes all of Bexar County, Texas and surrounding communities. Including, San Antonio, Kirby, Converse, Helotes, Somerset, Windcrest, Alamo Heights, Castle Hills, Leon Valley, & Lytle, Texas.